We donate to charity from every product sold
Sniffy Wiffy is a skincare brand on a mission to increase the number of ladies and gents who know about - and most importantly self-check for - the early warning signs of breast and testicular cancer, recognising that a lump is not the only sign.
Why? Because early detection is key in terms of achieving more positive outcomes should you be diagnosed. We all know the risks of cancer are frighteningly real and we probably all know someone affected, but do we all know exactly how to check ourselves for possible early signs of cancer and do we all know exactly what to look for? Even if we do know, do we all remember to do so?
On learning that self-checks are best performed when skin is slightly slippery, such as while applying body lotion, or during/after a bath or shower, we had a bit of a light-bulb moment...why not produce our own range of skincare products labelled with self-check guides taking you through the process of a breast or testicular check step-by-step by means of both diagrams and text, donating to charity along the way? And so, Sniffy Wiffy was born.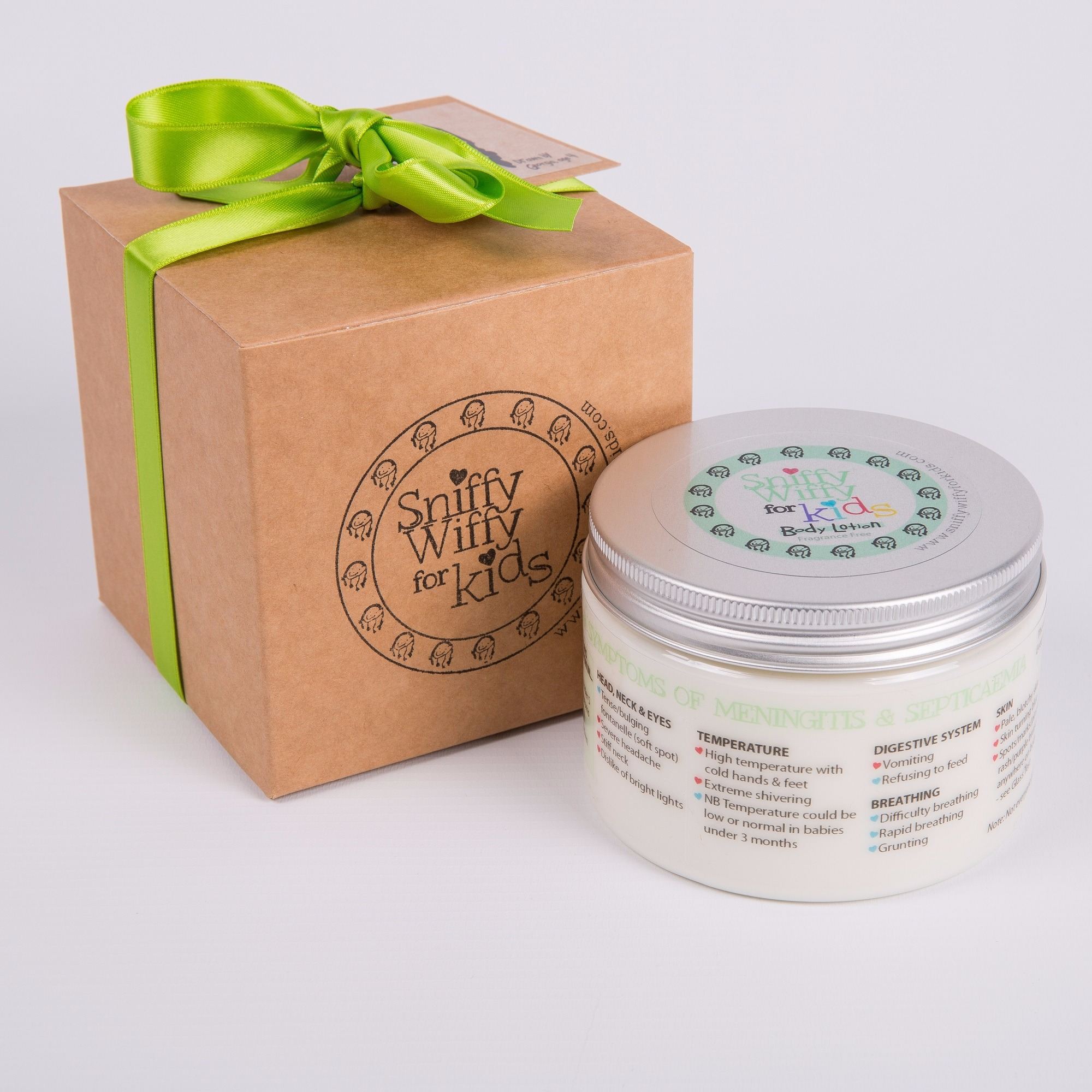 Products are handmade using a maximum of only 6 main ingredients - in some cases as little as 4. All are SLS (Sodium Laureth Sulphate) and Paraben free. The very essence of Sniffy Wiffy is to use the space that packaging offers to deliver health information about a disease from which we are all at risk.
While the brilliant people who work in cancer research strive to find better treatments there is no need for any of us to simply sit back and wait for the day they find a cure. Whilst there is nothing we can do to actively prevent cancer entering our bodies, what we can do - and what Sniffy Wiffy products want to encourage everyone to do - is to ensure that an individual and hands-on approach is taken in the fight against cancer by self-checking for any possible signs and symptoms.
Following customer feedback and natural progression we have now introduced a kids range, also with an educational twist, labelled with the signs and symptoms of meningitis and septicaemia so that every parent/carer has this vital info to hand.