Sniffy Wiffy's mission is to increase the number of ladies and gents who know about - and self-check for - the signs & symptoms of breast and testicular cancer.
Because knowing the signs & symptoms should be as familiar as your ABC.
We want to offer our customers quality products and excellent customer service, while at the same time providing vitally important health information in a forward-thinking, innovative way.
We dream of the day when one of our cancer-awareness products sits proudly on bathroom shelves everywhere! Let no bathroom be left un-sniffed!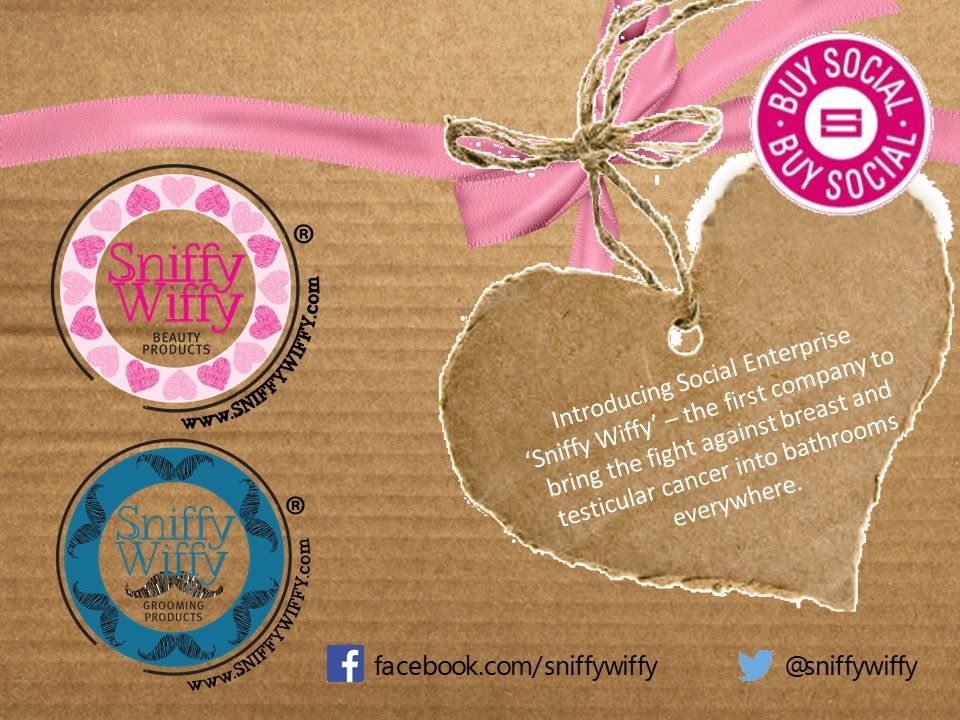 But... why stop there?
We don't just want to develop Sniffy Wiffy into a household name (as fabulous as that would be) - we think we can do better than that...
We want this to be a business that sprinkles a little bit of sparkle as it navigates its way into the nation's bathrooms. We therefore pledge to do 2 things every time we sell one of our products:
donate to charity, and
reinvest directly into the Sniffy Wiffy mission with the ultimate aim of reaching ladies & gents in countries far and wide by translating our innovative checking labels into different languages (because cancer doesn't care what language you speak).
Whilst we realise that this is a massive mission we won't give up until the day when we can say, with certainty, "mission accomplished".
Sniffy Wiffy are proud to be a member of Social Enterprise UK - the national body for Social Enterprise. Social Enterprises are businesses with a social or environmental mission. Please visit their website for more information.